You must be a registered user on the website to make a booking.
Login to your account on the website.
Select the "Tennis Court Booking" menu option from the menu.
Select the court you wish to book:

Select the timeslot for your booking: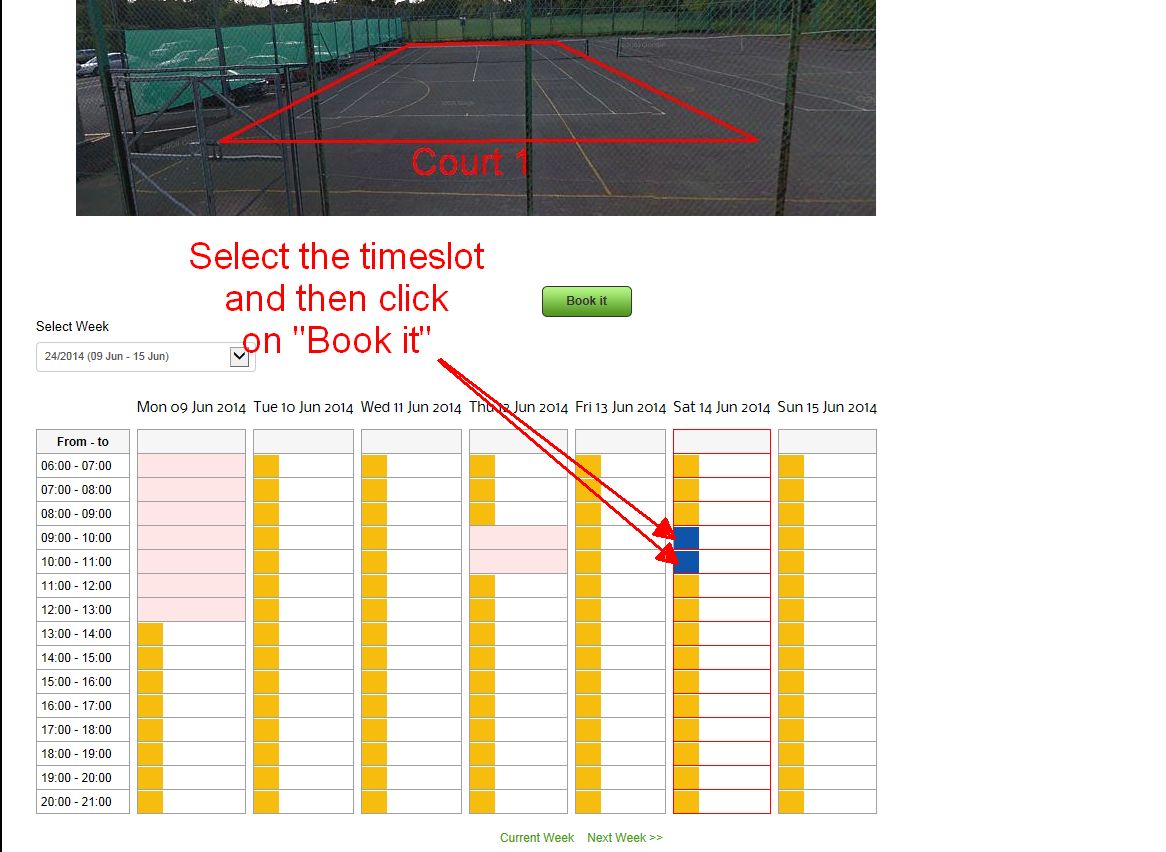 Save your booking and go to the "checkout":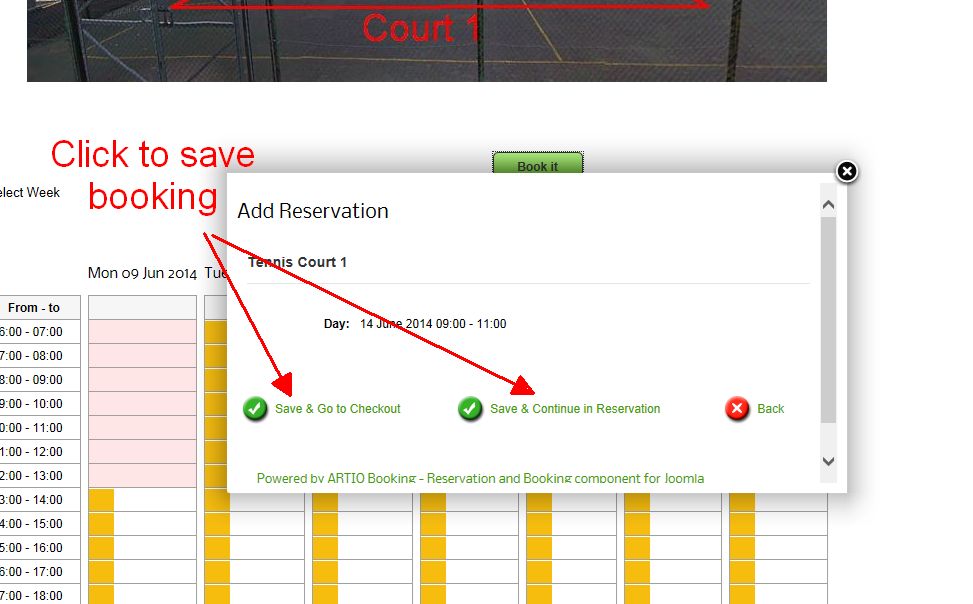 Complete your details and finally "Save" the booking: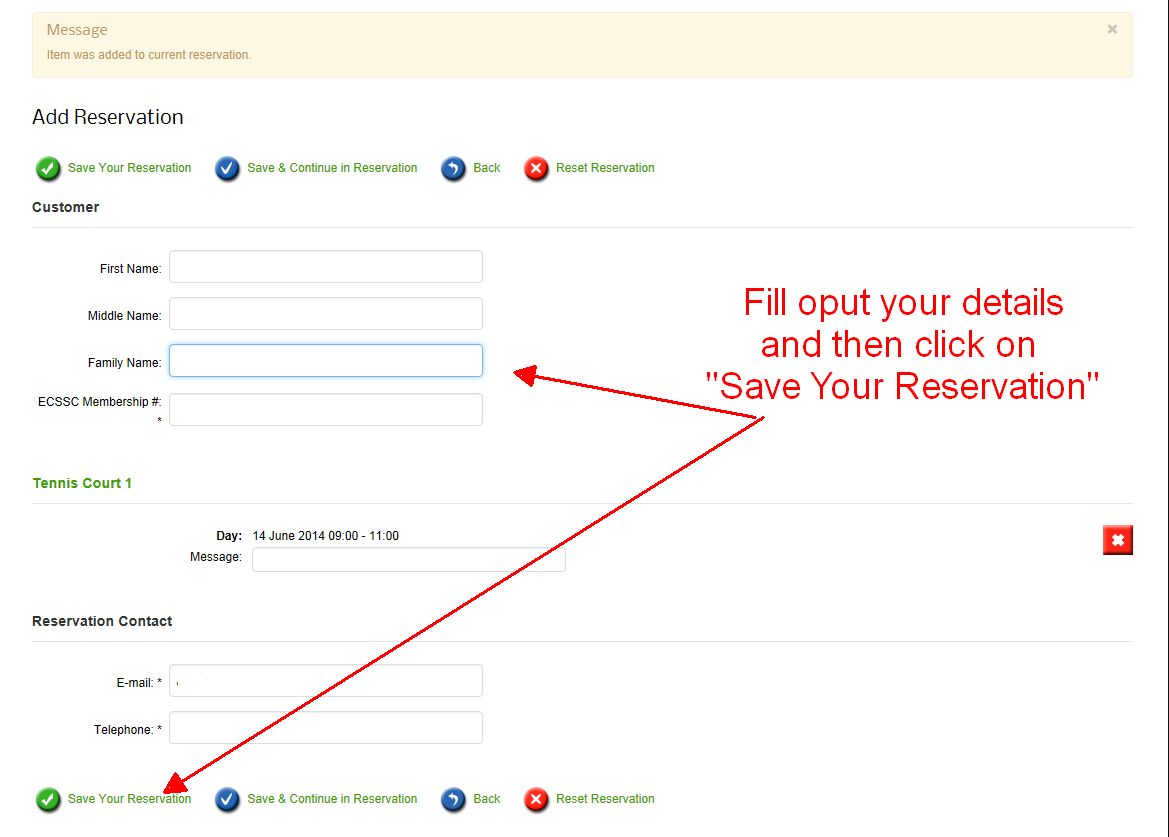 You should receive a confirmation email with your booking details.